Bio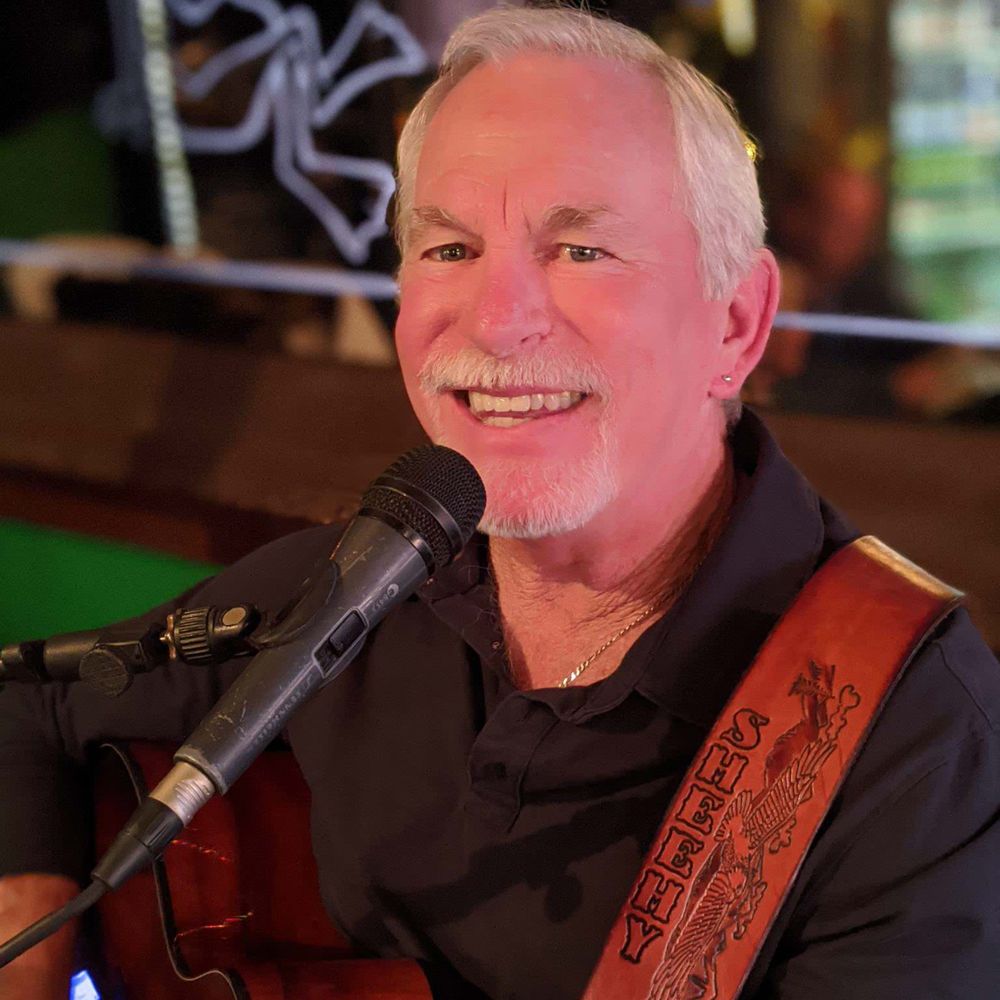 David Sheehy
THE BEST IN ACOUSTIC MUSIC!
David Sheehy is an international performing and recording artist who has been in the business for 50 years. Like a fine vintage wine, Sheehy's voice has grown sweeter with the passage of time. This dynamic singer/songwriter performs music from the last seven decades, plus his own originals.
Born and raised in Southern California as one of 12 children, Sheehy began singing at the early age of 8 at church and other gatherings. On his 11th birthday, the Beatles performed on the Ed Sullivan Show and Sheehy's destiny was revealed. He began to play guitar soon after.
At age 19, Sheehy and four friends started a band. A year later, they moved to New York City and began a nationwide tour on the Holiday Inn circuit. At the end of that stint, Sheehy moved back to California and started his solo career.
Soon after, he and his brother began playing as the Sheehy Brothers. Two years later, a drummer and bass player were added and the duo grew into the Sheehy Brothers Band, playing gigs throughout Northern California, Reno and Lake Tahoe. When that group disbanded in the mid-80s, Sheehy and his brother traveled to Missouri and became part of the house band at the Ramada Inn.
After returning to Northern California in 1990, Sheehy started his solo career again performing at various establishments. In 1995, he recorded "Forever High"—a 12-song CD of his original music. That same year, Sheehy became the lead vocalist for the band Scattered Blue, which featured all-original "rhythm and groove rock-n-roll" music. The band had a busy playing schedule throughout Northern California and Reno, Nevada.
In 1996, Sheehy moved to Arizona and relaunched his solo career. Since then, he's been performing several nights a week at a variety of establishments and also makes time for private parties, house concerts, weddings, and special engagements.
Sheehy released his second CD—"From the Heart"—in 2001. In 2003, he released "Scattered Blue Live," which was recorded at Snow Ball in Quincy, California, November 1995. "The Dream" was released in early 2005, featuring an original collection of his best in country. Sheehy unveiled his solo CD entitled "The Promise" in July 2008. In 2010, Sheehy released a five-song EP featuring his first globally distributed hit single—Let Go—and first Nashville production.
2015 marked the 20th anniversary of Sheehy's recording career and the release of his "Then & Now" CD. This commemorative collection takes listeners on a special musical journey of some of Sheehy's best original songs released from 1995 through 2015. David Sheehy's music is available on Apple Music, iTunes, Amazon, Spotify, and more!
Highlights of Sheehy's performing career: opening for nationally known acts such as Hoyt Axton, Country Joe MacDonald, and Greg Kihn; singing the U.S. National Anthem at sporting events; busking in Europe; and performing in Mexico.
There's no doubt about it ... Sheehy loves music and performing and knows the importance of making people feel good. He's a singer/songwriter you can see again and again and always know you will leave wanting to come back for more!