Looking for live entertainment?
David Sheehy is the musician you've been searching for ...
Music is his life. Sheehy is an international performing and recording artist who has been in the business for 50 years. He has been performing the past 25 years at a variety of venues throughout Arizona. 
As a solo act, he plays and sings acoustic music from the last seven decades to present day. Sheehy performs more than 300 cover songs from 125 artists, plus his own originals. He also has a show available featuring singer/songwriters of the 70s with a special tribute to John Denver. 
If you're interested in offering your valued patrons or guests "The BEST in Acoustic Music," call the booking line of David Sheehy at 623.521.4976, complete the short Contact form, or send an email or Facebook message. He's available for regular bookings, private parties, house concerts, weddings, and other special engagements.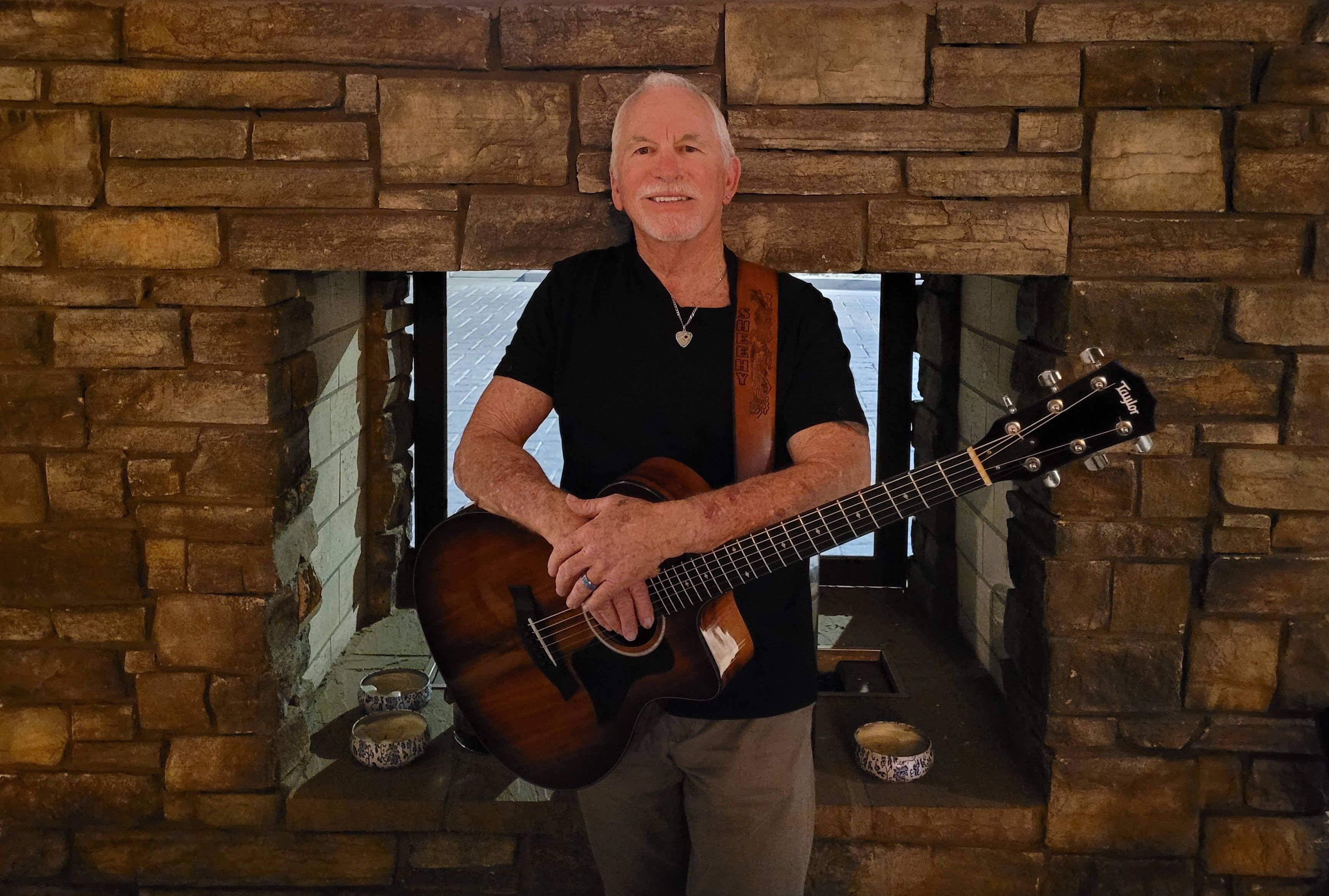 "Let Go [by David Sheehy] is one of the most compelling and captivating songs of our time … it draws you in and you can't help but listen to every word of the powerful, heartfelt message it conveys." – Eric Cheroske, President, Aezra Media Productions, Inc.
"I can't believe you haven't been signed by a record company yet. Your original songs are some of the most beautiful I've ever heard. 'The Dream' has a special place in my heart." – Diane 
"Love the music! You are extremely talented. I've heard a lot of one-man acts, and you are the best. Thank you for brightening my night and making my first date a memorable one." – Darla 
"I listened to you play the other day at Desert Ridge Marketplace and just wanted to say thanks for being there. Your music is truly a nice break. You brightened my day! What you do seems to be nearly a lost art, but I wanted you to know it is appreciated!" – April 
"You do 'Amazed' amazingly well! You have a beautiful voice." – Jackie
"Thanks for all those great classic songs you played. You took me back to the good times! I especially liked your rendition of 'Old Man' by Neil Young." – Bernie